At the Hills Residence Simpson Bay - Sint Maarten
Located in the heart of Simpson Bay, on Welfare Road, The Hills Residence offers a unique opportunity for an investment, allowing you to own a business in one of the most sought-after commercial locations on Sint-Maarten.

The Hills offers 20 commercial premises and 2 restaurants with a total of 80 parking slots. The units are available from 52sqm to 312sqm with a roadside visibility.
Prices start at an attractive price of $235,000.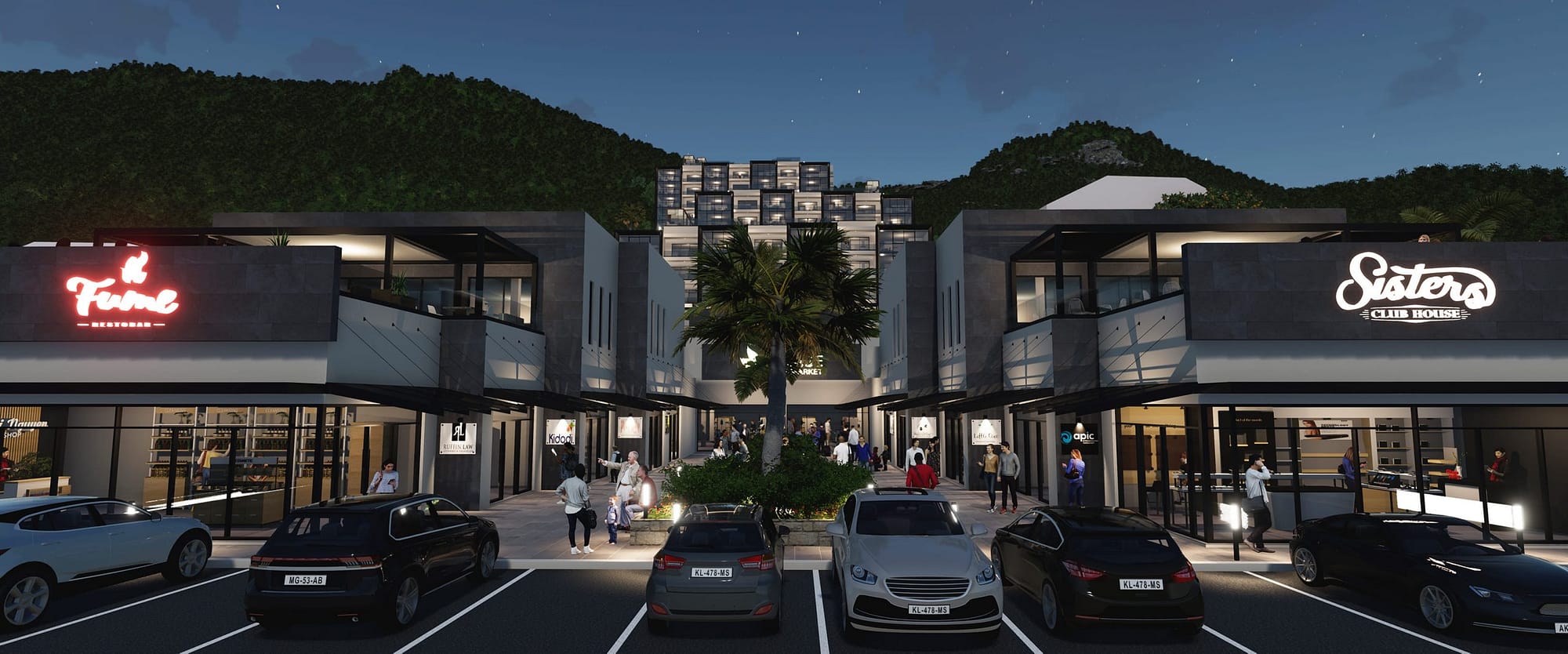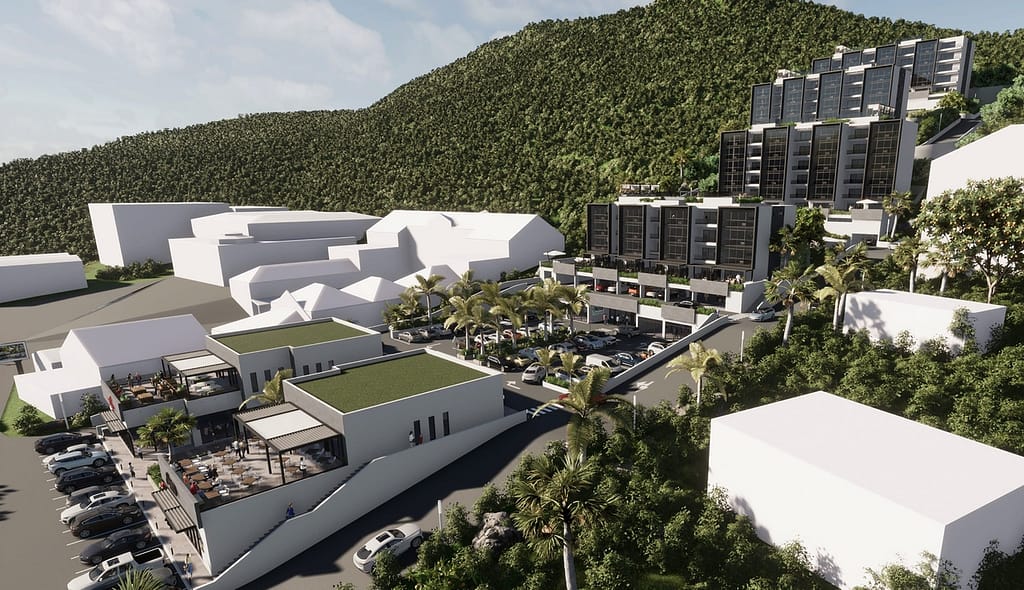 You'll find 18 shops between 52qm and 70sqm as well as 2 commerical premises between 247sqm and 313sqm. The larger one can be used as a supermarket as it can include a storage room, a utility room as well as restrooms.
Most commercial premises open on an open space / covered area.
Prices from $235,000 to $1,410,000. Don't wait to own a business in Simpson Bay!
You'll find 2 restaurants, each with an interior area of approx 135sqm, with restrooms, kitchen/bar, and an outdoor terrace of 111sqm.
The sale price is $720,000.
Don't wait to own a restaurant in Simpson Bay!