Enjoy Sunset in St Maarten
will make you fall in love with our Friendly Island.
A great option is to go to Mullet Bay and have a drink at Kalatua, while laying on a beach chair. This beach is one of the favorites of the locals, due to its atmosphere and natural aspect. White fine sand, crystal blue water, palm trees, and a white stone cliff on the left side the beach. If the weather is clear, you can even see one of our neighbor islands, Saba.
In the mood to go high in the mountains? if you have a rental car, you can drive all the way up to Pic Paradis, and stop whenever you feel like you've found your spot. Just enjoy the view over Marigot, Nettle Bay, Lowlands and the Lagoon. You'll be able to enjoy the sunset surrounded by trees and singing birds. If you're lucky, you'll maybe even see a monkey!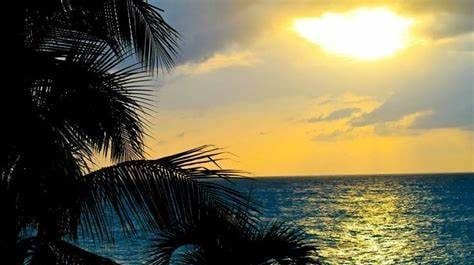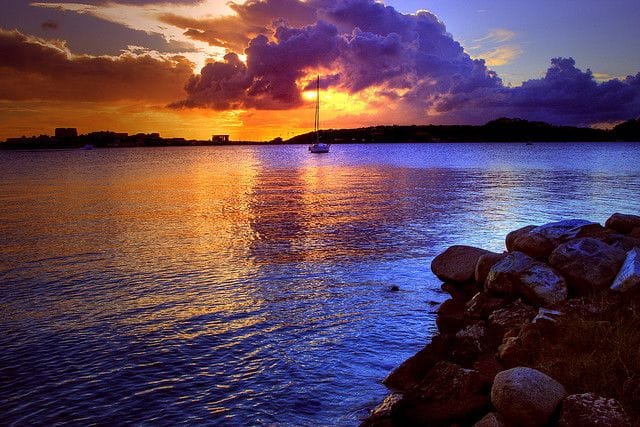 If you want to change it up a bit, go on a sunset charter! A romantic atmosphere is guaranteed, as you sail down to the southern part of the island around Baie Longue or Mullet Bay. Enjoy the suns last glimpse over the water, and maybe even catch the green flash. Charters can provide champagne or other beverages of your choice.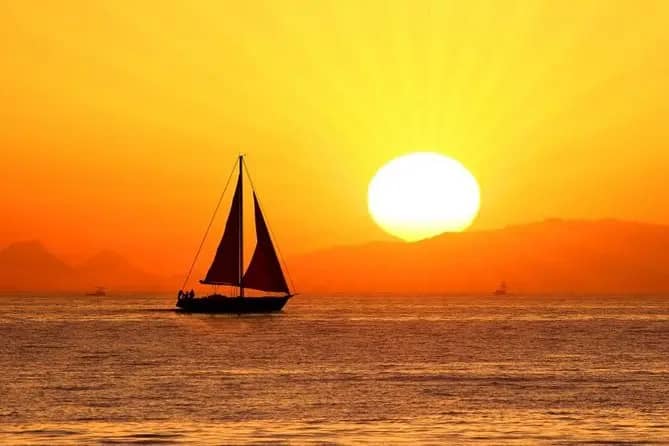 Another spot you MUST try is the hotel La Samana Belmonte. Located on the right side of Baie Longue, this is one of the prettiest beaches and hotels of the island. It's really a breathtaking view over Baie Longue, from their bar and restaurant that's located on top of the Samana cliff. You can either ask for beach chairs and have your feet in the sand or have a drink at their bar while enjoying the view.