Go wild and explore the island.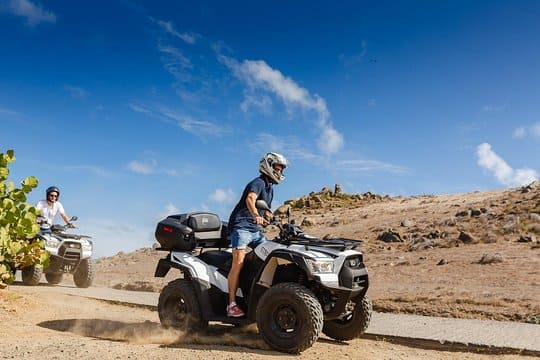 Scooter rental is a popular option for exploring Sint Maarten, an island filled with stunning beaches, tropical landscapes, and vibrant culture. If you're staying at a rental condo or vacation condo in Simpson Bay, driving around on a scooter is the perfect way to discover this beautiful island. With a scooter, you can easily navigate the winding roads and enjoy the island's scenic views, without the hassle of driving a car.
Scooter rental services are readily available near The Hills Residence and other popular vacation spots. You can choose from a wide range of scooters, including electric scooters, to suit your needs and budget. Whether you're traveling solo or with a group, it is an affordable and convenient way to see the sights of Sint Maarten.
In addition to scooter rental, quad rental is also available on the island. With a quad, you can enjoy off-road adventures, explore the rugged terrain of Sint Maarten, and get a unique perspective of this tropical paradise. Both scooter rental and quad rental come with helmets, ensuring your safety while you ride.
So, if you're looking for a fun and flexible way to explore Sint Maarten, consider "scooter rental." Book your scooter or quad in advance and enjoy the freedom of discovering this island at your own pace. With scooter rental and other services available, you're sure to have an unforgettable vacation in Sint Maarten.
Book You Vacations
At The Hills Residence